Quantitative Easing Illustrated

by William Matheson, posted June 11, 2012
"Are you better off than you were four years ago?" The iconic question from Ronald Reagan aided his rise in the polls and eventual ascension to the White House a few months later.
During the Carter Presidency, the country experienced both slow economic growth and inflation, known as stagflation. Gas prices skyrocketed due to contracted supply and unemployment grew as well. At the end of the administration, the misery index, inflation plus unemployment, was a staggering 19.72.
Today, despite promises to the contrary by President Obama, unemployment is above 8 percent and the price of gas has nearly doubled.
In total, the misery index has been as high as 12.7 under Obama, and no amount of jobs "saved or created" can change that.
Accompanying the rise in the prices of energy like gasoline and coal is an increase in food prices. After all, farming and transportation require energy. In 2009, during several stimulus debates, Republican lawmakers, including Steve Cabot (R-Ohio) and Paul Gosar (R-Ariz), warned against the Keynesian policies, in part because of inflation concerns. Three years later, one massive stimulus package, the nation's first credit downgrade, several rounds of money printing, and five trillion dollars added to the national deficit, the concerns have been justified.
The Consumer Price Index has risen from 214.5 in 2009 to 226.2 in 2011, the last year available for data. The increase, though only 5.4 percent, is hardly telling of the true story. As previously mentioned, the average price of a gallon of gas has nearly doubled, from $1.85 per gallon in 2009 to over $3.50 gallon in June 2012. Considering that gasoline is the lifeblood of the economy, this meteoric rise cannot be stressed enough.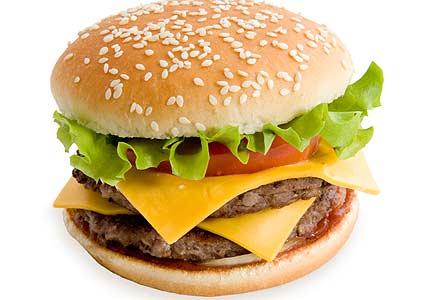 no longer a cheap mealFood prices are also on the rise. In January of 2009, the month President Obama was inaugurated, the average price of a pound of ground beef was $2.36. In April of 2012, the price had risen to $2.998, essentially $3.00, a change of roughly 27 percent. Bacon, another American favorite, rose from $3.73 per pound to $4.53 per pound in that same time frame, representing a 22 percent increase.
Corn is also more expensive. In 2008/2009, the average price of corn was $4.06 per bushel. So far, for 2011/2012, the average price is about $6.10 per bushel, which represents an increase of a staggering 50.2 percent. Of all changes, this one is perhaps the most worrisome next to gasoline. In our economy, corn is almost omnipresent. Gasoline is about 10 to 15 percent ethanol, and most American beef is corn fed. Rises in corn prices lead to higher fuel and beef prices, and also higher prices in things such as cereals.
ethanolThe economics of inflation are so simple that it can be learned in economics 101 classes. As a student, I would know. Increasing the money supply (printing money) leads to higher inflation and less bang for each buck. Incentivizing ethanol production leads to less corn for food, and higher prices for that food. For products like corn fed beef, the rise in input prices leads to a rise in final prices, and in regards to oil, cutting off the supply by banning off shore drilling or rejecting the Keystone Pipeline leads to lower supply, thus higher prices.
People may think this outlook is simplistic, but numbers don't lie. Prices are rising, just as Republicans predicted, and the reasons are evident. The big government, top down, central planning model is failing the country. People are out of work, burning through their savings. This situation is only made worse by rising prices, giving each family less purchasing power. Needless to say, the "quantitative easing," the current administration's euphemism for printing money, is bad for the country.
Fortunately, the solutions are simple. Stop printing money, let free markets work, and stop spending into eternity. Unfortunately, only one party seems to recognize this and has the courage to confront it.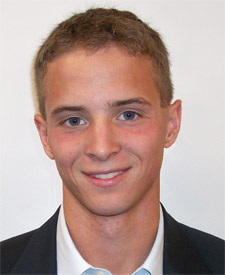 William MathesonWilliam Matheson is a college student at Emory University. He is studying business and hopes find success in both business and military service in his future.