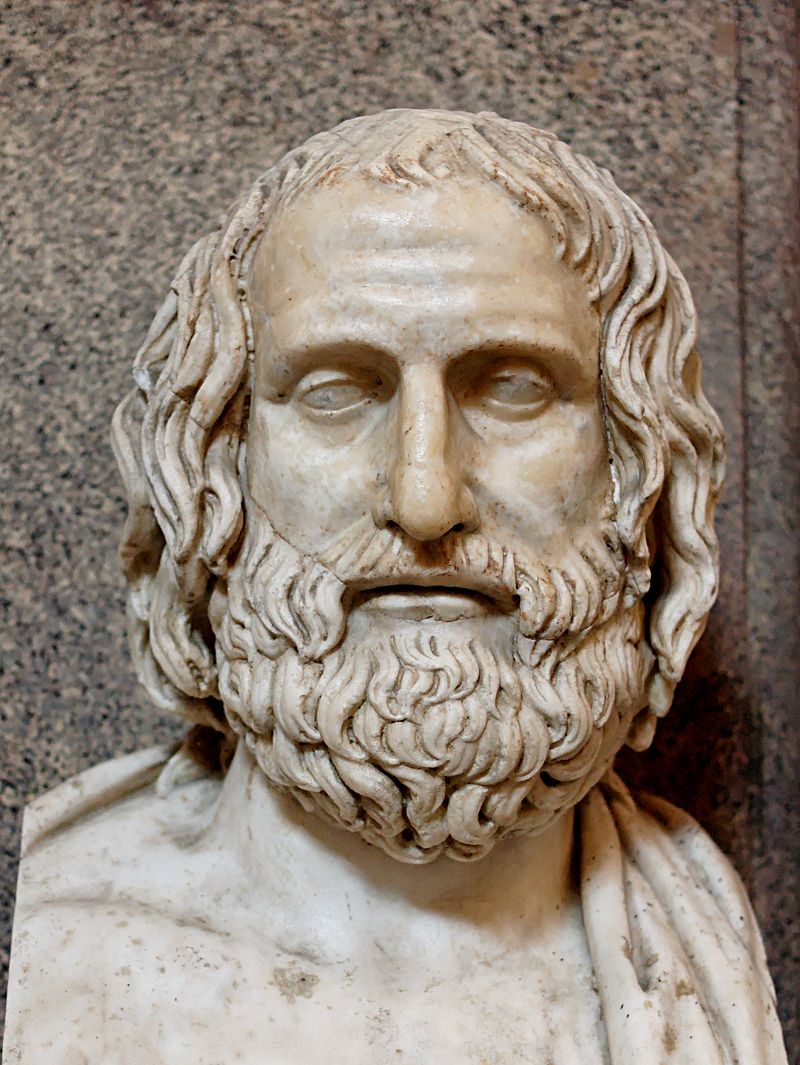 "Euripides Pio-Clementino Inv302" by Marie-Lan Nguyen (2006).Posted September 22, 2015, by Mary Grabar: After the series of undercover films by the Center for Medical Progress showing high-ranking Planned Parenthood executives negotiating the sale of fetal body parts, the House had no trouble passing a bill freezing funding for Planned Parenthood for a year. This was in spite of efforts on college campuses by performance artist Rhodessa Jones, sympathetic professors, and, at Hamilton College, about a dozen representatives from the Planned Parenthood Mohawk Hudson.
Read more: Planned Parenthood Lobbying as "Classics" Education
Photo by Tom Greenstoneby Mary Grabar, posted Sept. 11, 2015: I was probably the last person on the planet to learn about 9/11. I was in the midst of writing my dissertation at the University of Georgia and did not log in to my email until mid-afternoon. We all remember the horror we felt when we heard that our nation was attacked.
That evening NPR, however, was full of cluck-clucking about attacks on Muslims. Virtually all of those claims turned out to be bogus. First responders were dying as they searched for survivors, and the people at NPR were more concerned about a Muslim being called a bad name. Further horror came as one of my colleagues told me how he had conducted discussion in his freshman composition class the following day: he used the New York Times to explain the "history" behind the attack, and how American policies brought it on.
Read more: Sept. 11, 2015, Contraries: Microaggressions, 9/11
Posted April 27, 2015, by Mary Grabar. News from the Alexander Hamilton Institute, as spring makes its way slowly up North. . .
The Opening Reception and Dinner, Copyright Tom Loughlin Jr.A record-breaking 140 students, scholars, board members, and community members attended the opening night banquet and keynote address of the Alexander Hamilton Institute's Eighth Annual Carl B. Menges Colloquium, held at Turning Stone Resort, in Verona, New York, April 16 to 18. Michael Munger, Professor of Political Science and Director of the Philosophy, Politics, and Economics Program at Duke University delivered the keynote address: "The Entrepreneurial Virtues." On April 17 and 18, fifteen panelists from areas as diverse as history, law, finance, economics, and philanthropy discussed in six sessions "Entrepreneurship, Innovation, and the Rule of Law: How to Return America to Prosperity." Sessions included "Property Rights, Uncertainty, and Freedom," "Taxation and Entitlements," and "Rule of Law and Regulation." AHI President Richard Erlanger, an entrepreneur himself, opened the colloquium by speaking to the urgency of the topic given the alarming decline in overall entrepreneurial activity in the United States over the last several years.