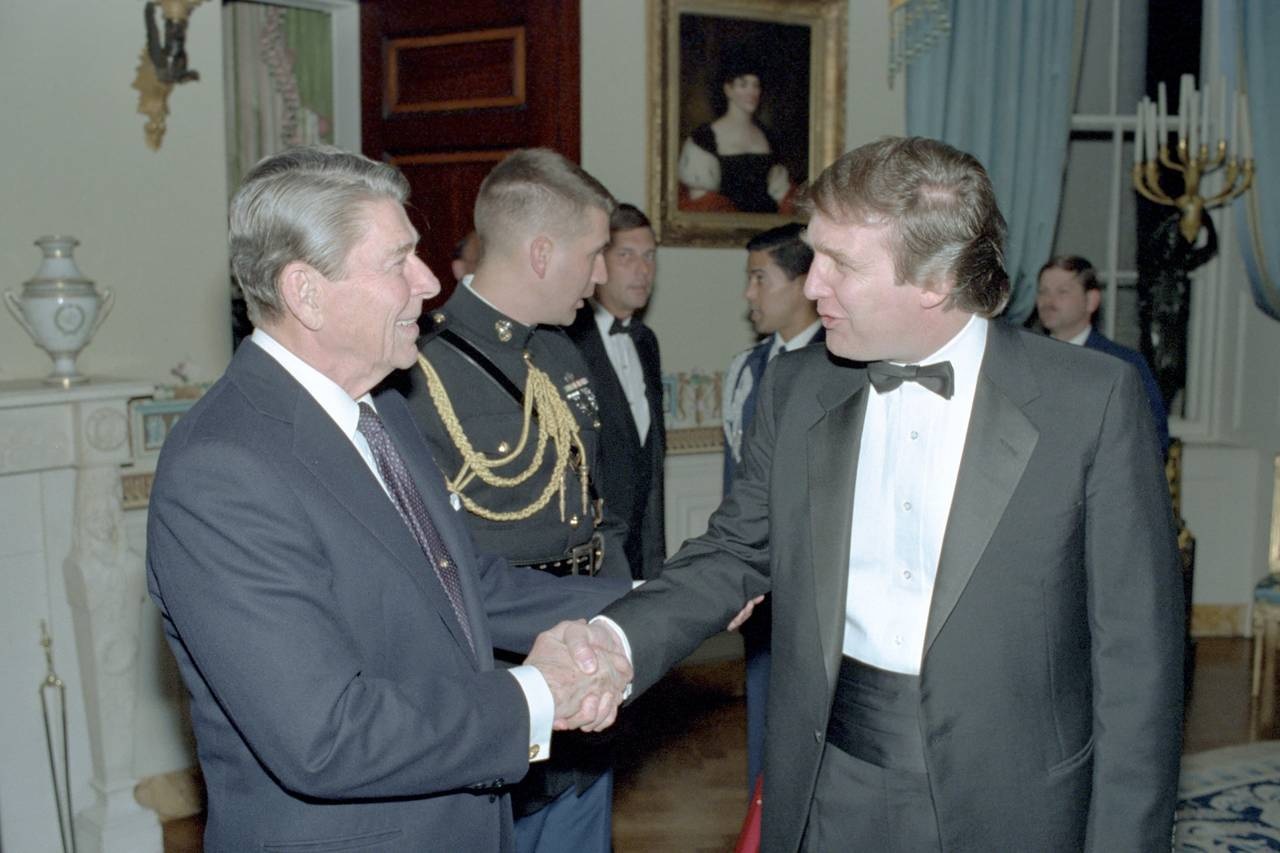 inspiration for much scholarly analysesPosted July 1, 2016, by Mary Grabar: Dissident Prof believes that the politicization of education (such as the implementation of Common Core for which we were targeted by the IRS) is a legitimate topic of criticism for an education non-profit. We have noticed that Republican presidential candidate Donald Trump has inspired countless "analyses," ranging from psychological profiles to comparisons of segregationists and fascists, by professors at tax-exempt universities, without equivalent investigations of Democratic presidential candidate Hillary Rodham Clinton.
This is one of the many ways that tax and tuition dollars are being mis-used. Scholars cannot be bothered to go beyond simple praise for a potential "historic" first-female president but engagie in smear campaigns against Trump. Students are encouraged to participate in Democratic-aligned civic engagement activities, and of course are subjected to subtle and not-so-subtle comments in class. It does not even end at commencement, for that is where highly paid celebrities and the first lady continue the politicking.
As PJ Media noted, among the most prominent politicized commencement addresses are Michelle Obama at City College, NPR film-maker Ken Burns at Stanford, and lefty actor (and Howard Zinn pal) Matt Damon at MIT.
In the Trump "scholarship," historic parallels are made to Nazism, McCarthyism, the Red Scare, and Sinclair Lewis novels. Judging by the number of articles coming out in the Chronicle of Higher Education, a multitude of books are in production about the "authoritarian" Donald Trump and his ignorant, xenophobic supporters. They recently put out a special Trump Issue, with articles with such titles as "The Clickbait Candidate," "Make America America Again," "Poor White Politics," "The Politics of Resentment." and "The Jerk's Political Moment"--hardly an indication of any kind of objective scholarly analysis.
Who Pays for the Chronicle of Higher Education? You, dear taxpayer and tuition-payer in the form of (expensive) subscriptions for individual faculty members, and for placement in departmental offices, admiistrative offices, faculty lounges, and libraries of just about every campus in the country.
A Trump Syllabus: Furthermore, demonstrating that such material is to be used in the classroom, the Chronicle offers a Trump Syllabus!
Where is the outrage? The outrage comes not from fellow scholars disturbed by the politicization of academe, but from fellow scholars who complain that not enough credit is given to their form of politicization.
Trump syllabus is "too white." A letter to the editor charged "'Trump Syllabus' Is as White as the Man Himself"! The letter was originally published at the African American Intellectual History Society. It has 346 signatories who complain that not only did the Trump syllabus fail to include works by "scholars of color," but failed to include "works on sexism, racism, whiteness, immigration, xenophobia, Islamophobia, or nativism. . . ." The most glaring omission, though, is its failure to
acknowledge the intellectual genealogy on which it is based. So committed to presenting a 'whites-only' portrayal of American political history, The Chronicle Review completely ignores the fact that it draws inspiration from several earlier initiatives led by scholars of color, including the #Fergusonsyllabus and the #Charlestonsyllabus.
With indignation, the scholars concluded by stating,
For all of these reasons, the 'Trump Syllabus' should not have been published (as is) by The Chronicle Review. The editors' decision to publish the syllabus without ensuring the inclusion of more diverse issues and voices only underscores their racial illiteracy. As Connolly so accurately explains in the comments section, 'Intended or not, this document offers sad testimony to the ongoing segregation of American political history, and is far less an interrogation of racism than an artifact of racism itself.'
Ouch!
Duly chastised, the Chronicle published an apology that follows the letter:
Editor's Note: We apologize for the absence of works by scholars of color and other marginalized groups. We recognize that these omissions are offensive. Responsibility rests solely with The Chronicle, not the scholars who offered suggestions for the syllabus. We have and will continue to cover issues of race, and we'd like to hear from you. Please write to us at This email address is being protected from spambots. You need JavaScript enabled to view it..">This email address is being protected from spambots. You need JavaScript enabled to view it..
Once again, the Dissident Prof recommends reading that "writer of color," Richard Wright, who described an all-American show trial by the CPUSA in The God That Failed.
The Real Appropriation: Undeterred, the Chronicle continues forth, perhaps encouraged by such "right-wing" analyses of Donald J. Trump and supporters, as appeared in the pages of National Review: Kevin Williamson's bold thesis that Trump supporters are like Nazis, then presidential candidate for 24 hours David French's defense of it claiming that "Working-Class Whites Have Moral Responsibilites," and "Trump's Missing Intellectuals" (countering the few spotted in the hinterlands by Fred Barnes), not to mention the "Against Trump" special issue. Come to think of it, if anyone should have reason to complain about intellectual appropriation, it should be National Review!
As with the 1964 Barry Goldwater campaign, any Republican candidate who rises above the meekness of Mitt Romney invites an industry of scholarship on such things as "authoritarian personalities" and the backwardness of those who would vote for them.
An Opportunity to Analyze Conservatism: The Chronicle grasped the opportunity and expanded beyond Trump to "analyze" conservatism itself, as Timothy Shenk, a postdoctoral fellow from Washington University (color unknown), did by comparing Donald Trump to George Wallace. The promising young scholar displayed the current requisite scholarly ability to divert attention from the party affiliation of George Wallace to the preponderance of evil residing in Republicans. In his article, Dr. Shenk looks at a number of books by colleagues who wrestle with the phenomenon of voters who disagree with their political views and so are by definition ignorant, xenophobic, racist, sexist, etc.
The New McCarthyism: In the same pages, Ellen Schrecker, a presumed senior scholar on "McCarthyism," lent her analysis of the "New McCarthyism" emanating from Trump supporter Newt Gingrich, a "right-winger," "scaremongerer," "xenophobe," whose credentials as a former history professor are called into question. Gingrich's comment on Fox News about resuscitating a House Committee on Un-American Activities to investigate potential Muslim terrorists inspired a rant titled "The New McCarthyism," accompanied by a cartoonish cut-out illustration of George Wallace flanked by Newt Gingrich and Donald Trump. There really is no connection to George Wallace, not even in the article. But, hey, why not? The visuals are good and in an odd way are appropriate for the tenor of Schrecker's article, which goes like this:
Change a few words in Gingrich's anti-Muslim rants, or those of Donald Trump, and you could be listening to a diatribe about the evils of Communism by Hoover or McCarthy. Whatever the ideology — and the witch hunters of today are as vague about the content of Islamic radicalism as the McCarthyites were about Marxism-Leninism — their line is that it's un-American and deserves to be suppressed. They are equally vague about the organizations that should be sanctioned. Gingrich's Exhibit A is the Council on American-Islamic Relations (CAIR), a civil-liberties group that seeks to combat anti-Muslim prejudice in the United States just as the Anti-Defamation League fights anti-Semitism. But in the twittering world of today's hyperventilating patriots, any connection to Islam is cause for alarm.
One imagines Professor Schrecker in her tweeds and calmly puffing on a pipe as she applies her scholarly insights to the "xenophobia" rising like a mushroom cloud around Donald J. Trump:
Xenophobia aside, what should also be of concern to the academic community is the former House speaker's attack on the 'national elites; who, he insists, facilitate terrorism by adhering to political correctness. According to this scenario, by refusing to demonize Islam, these elites in the news media, Obama administration, and the universities are simply coddling the enemy. They have been as soft on terrorism as the McCarthy-era witch hunters claimed the New Deal liberals were on Communism.
For a lively analysis of the kind of scholarship Schrecker engages in, read In Denial: Historians, Communism & Espionage: Historians, Communism & Espionage by John Earl Haynes and Harvey Klehr. They have actually read things, like the secret Communist papers that were made available for a short time after the downfall of the Soviet Union. Yes, Virginia, there were real Soviet spies and they wanted to destroy the U.S.A.
Colonel Penn LemuelIn reality, fighting the Ku Klux Klan: In the course of my own research for my book on George Schuyler, I have learned that the House Committee on Un-American Activities investigated not only communists (who were responsible for beatings and murders of African Americans) but also the Ku Klux Klan who murdered U.S. Army Reserve Officer Lemuel Penn in 1964. Penn, a World War II veteran, was driving from active army reserve training at Fort Benning, Georgia, back home to Washington, D.C., when he was killed near Athens, Georgia, by Ku Klux Klan members Howard Sims and Cecil Myers. The two were acquitted by a local jury, but were eventually tried and found guilty of conspiracy by a federal district court jury.
The murder of Colonel Penn and others spurred the House Committee on Un-American Activities in 1965 to investigate Klan activities, resulting in a rapid decline in Klan membership.
But largely due to communist sympathizers like Schrecker who shrieked about the "witch hunts" against innocent Communists the House Committee on Un-American Activities was disbanded, no doubt to the delight of the white-garbed cross-burners.
Works in Progress and Published: The Schuyler book is a work-in-progress, but be sure to check out and ask your libraries to order the just released Literature and the Conservative Ideal edited by Mark Zunac with an introduction by Mark Bauerlein. My essay, "Black and American: George Schuyler's Battle against Black Separatism," appears along with essays by Zunac, Thomas L. Jeffers, Thomas W. Stanford III, Todd H.J. Pettigrew, Barton Swaim, James Seaton, and D. Marcel DeCoste, with topics ranging from F. R. Leavis, American New Critics, Thomas Carlyle's political thought, George Santayana and Henry James and the "Genteel Tradition," Evelyn Waugh, and the anti-Jacobin defense of liberty. Also, check out the Summer 2016 issue of Academic Questions published by the National Association of Scholars (which you get with membership to the NAS). The issue features articles about academic freedom, an excellent analysis of reading lists (and how "informational texts" do NOT improve reading abilities) by Sandra Stotsky, and a review of Michael Walsh's The Devil's Pleasure Palace: The Cult of Critical Theory and the Subversion of the West by the Dissident Prof herself.
Photo credit: Donald Trump meets Ronald Reagan: By White House photographer. - Ronald Reagan Presidential Library., Public Domain, https://commons.wikimedia.org/w/index.php?curid=48622633