Posted March 10, 2020: The Dissident Prof has been doing some traveling: Portland, Oregon: St. Louis, Missouri; Dallas, Texas; and here in Georgia where she is wintering in Atlanta, Fayetteville, and Athens. Here is the video of my talk at the Constitutional Coalition/Eagle Council Educational Policy Conference in St. Louis. Notices for three events next week follow an account of my talk at Portland State University by an impressive young man I met there, Brandon Smith, a recent graduate of that university and former student of Political Science Professor, Bruce Gilley, who as President of the Oregon Association of Scholars invited me to give the talk.
Leaving Our Children a Better Worldview by Brandon Smith
My curiosity about Howard Zinn began in my young adulthood in Portland, Oregon, during the mid-2000s when I had more access to motion pictures and music than I did to substantive scholarship. Good Will Hunting and NOFX's "Franco Un-American" both seemed to endorse Zinn's work as a proper starting point for cultivating one's worldview. Being concerned with my own capacity for democratic decision-making in the aftermath of the 2000 U.S. presidential election and terrorist attacks of 9/11, I took it upon myself to read Zinn's A People's History of the United States in hope of becoming a more enlightened citizen with a deeper understanding of what brought the world to that particular point in history.
A People's History brought events to my attention of which I was previously unaware like the Pullman Strike and the presidential candidacies of Eugene V. Debs. However, I had difficulty subscribing to Zinn's take on the founders of America. If the U.S. Constitution was drafted out of the self-interest of wealthy white males, it nonetheless contained the mechanisms to have its protections liberally expanded to people of other demographics. This observation helped lead me to reading The Federalist Papers and gaining a greater reverence towards the constitutional republic of the U.S. in spite of its initial flaws.
Many of today's young Portlanders lack the option of waiting until their twenties to grapple with Zinn's pessimistic point of view toward American institutions. My political science teacher from Portland State University Dr. Bruce Gilley mentioned to me in the summer of 2019 that A Young People's History of the United States, a version of Zinn's popular title that is abridged for adolescents, was being used as a textbook in Portland public middle schools. The version of A Young People's History that I found at my nearby public library was adapted by Portland-based writer Rebecca Stefoff who has released numerous books geared toward younger audiences. In a somewhat familiar rewriting of Zinn's accusations of America's framers being self-serving, the book misinforms its readers that the Declaration of Independence contains the phrase "We the people" in its opening. Indeed, the phrase comes from the preamble of the U.S. Constitution. While Zinn's idea that the Constitution was written out of the financial expediency of a few men may be a suboptimal one to pass on to those who will inherit America's representative democracy, giving them a text to study that conflates America's founding documents is a careless act.
I dutifully joined Professor Gilley on January 22, 2020, as he welcomed Dr. Mary Grabar, author of the recently released Debunking Howard Zinn, to deliver a speech and field questions about her book on Portland State's campus. Her audience packed the browsing lounge of the Smith Memorial Student Union and was surprisingly civil given the school's reputation of being hostile toward conservative speakers. There were a couple slight breaches of decorum such as the vandalism of a sign listing the details of the event near its entrance by an obviously young member of the pro-Zinn constituency, as well as one attendee leaving abruptly and labeling Grabar's comparison of A People's History to Hitler's Mein Kampf as absurd rather than offering a thoughtful rebuttal to the comparison. I was refreshed to see several dozen Oregonians responding positively to Dr. Grabar's critiques of Zinn's distorted pedagogy. If Debunking Howard Zinn is able to catch on in Portland, it may very well be conducive to the perpetuation of America's republic.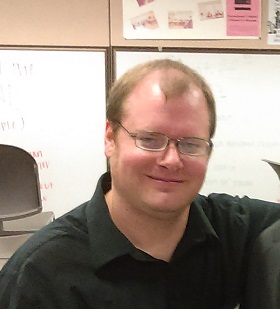 Brandon Smith is a graduate of Portland State University with a bachelor's degree in Political Science and has studied under such dissident professors as Bruce Gilley and Peter Boghossian. He currently works as a certified pharmacy technician in Portland, Oregon, and can be reached at Twitter: @BrandonBoujee.
Dissident Prof Upcoming Atlanta Talks
Monday, March 16: "Debunking Howard Zinn," Conservative Republican Women of North Atlanta, Duluth Rexall Grill, 3165 Buford Highway, Duluth, GA; social time 6:45 p.m., meeting 7:15 POSTPONED UNTIL THE FALL
Wednesday, March 18: "The Corruption of American History Education," Areopagus, Johnson Ferry Baptist Church, 955 Johnson Ferry, Rd., Marietta, GA, Room 108, 7:00 p.m. POSTPONED UNTIL THE FALL
Thursday, March 19: "The Corruption of American History Education," Areopagus, Perimeter Church, 9500 Medlock Bridge Rd, Johns Creek, GA,Fellowship Hall, 7:30 p.m. POSTPONED UNTIL THE FALL