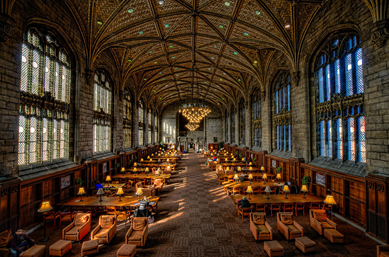 By Matthew Andersson, M.B.A. 1996, The Booth School of Business, University of Chicago (posted by Mary Grabar, November 23, 2020);
As at other universities, in the search for a new president of the University of Chicago, we should be aware of security concerns regarding alliances with foreign powers, especially China.
The higher education sector is perennially in the news for a number of reasons: they include the exploding student debt challenge; sky-high tuition costs; politically correct curricula and speech accommodation; ideological bias and propagation; and the current impacts on campus operations due to the covid phenomenon, which is having a devastating impact on university finances, and faculty and student morale. The higher education sector is crying out for leadership. It tends to change hands very slowly, and like modern public corporations, it generally resists change. One university is a current case example, and may be instructive for the larger university and college industry.
One of America's most storied institutes of higher education, the University of Chicago, has established a formal search for a new president. As university presidents report to their Boards (like commercial corporations), the governance bodies are charged with filling this administrative role, and to a unusual degree are highly dependent on it, as most university boards (or regents, fellows and other structures) consist of volunteer executives who look on a university or college board seat as a kind of philanthropy, and rarely have any formal experience in any educational institutions.
Read more: A New Direction or the Status Quo for University Leadership: The Case of the University of Chicago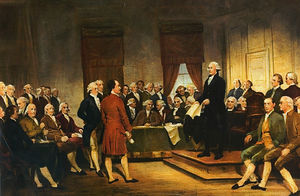 On Constitution Day, September 17, 2020, posted by Mary Grabar (September 25, 2020): The Dissident Prof had the distinct honor of participating in the White House Conference on American History Day on September 17, 2020. See the panel discussion here (also posted at marygrabar.com under "media"). Before signing an executive order "establishing a national commission to promote patriotic education" President Trump remarked, "We are here today to declare that we will never submit to tyranny. We will reclaim our history and our country for citizens of every race, color, religion, and creed."
And
"The radicals burning American flags want to burn down the principles enshrined in our founding documents, including the bedrock principle of equal justice under law. In order to radically transform America, they must first cause Americans to lose confidence in who we are, where we came from, and what we believe. As I said at Mount Rushmore — which they would love to rip down and it rip it down fast, and that's never going to happen — two months ago, the left-wing cultural revolution is designed to overthrow the American Revolution."
and
"As many of you testified today, the left-wing rioting and mayhem are the direct result of decades of left-wing indoctrination in our schools. It's gone on far too long. Our children are instructed from propaganda tracts, like those of Howard Zinn, that try to make students ashamed of their own history."
University Greek Life: A "Super-Spreader" of Independence? By Matthew G. Andersson, guest writer (posted by Mary Grabar, September 8, 2020):
"The surest way to corrupt a youth is to instruct him to hold in higher esteem those who think alike than those who think differently." Nietzsche, The Dawn, 1881
I wouldn't normally insert myself in a contention over university Greek societies (fraternities and sororities), but in this current public health context there is an unusual risk to our nation's campus culture that is simmering beneath the surface of its more customary spirit and generosity—a symptom of its current health "biosecurity" authoritarianism, and partisan political activism.
Greek fraternities and sororities (sometimes called "GLO's" or Greek Letter Organizations) are being singled out by the Left press as uniquely responsible for promoting social gatherings and with such revelry apparently, that they are a purported "danger" to the entire college campus, by acting as a so-called "super spreader."
Read more: University Greek Life: A "Super-Spreader" of Independence?
The opportunities for control and dictatorship have only grown during the pandemic. Here are some suggestions for what a campus should do (with cues from Alexis de Tocqueville). Guest Column by Matthew G. Andersson, University of Chicago Booth School of Business, Class of 1996 (MBA), Posted August 24, 2020 (by Mary Grabar)
Is the Covid-19 phenomenon sufficiently understood, and the full spectrum of its potential risks such that the University of Chicago's plans to implement a comprehensive, officially re-engineered physical campus environment justified?
While there is much public information that may seem to support all the measures that the University is planning to take—a maze of corporate and social controls, including plans to "de-densify spaces," enforce "capacity limits and distancing requirements," based on protocols of "spatial configuration guidelines," and enact "gathering parameters, [including] overall density of the campus"--this kind of effectively authoritarian response, very expensive and reflecting corporate liability preoccupations, may be unnecessary, or simply excessive.
Read more: Covid-19 on Campus: Turning the University of Chicago into a Re-Education Camp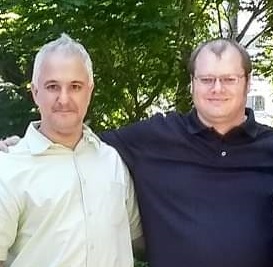 By Brandon Smith, June 19, 2020 (posted by Mary Grabar): Dissident Prof welcomes back Brandon Smith who writes about a glimmer of hope at Portland State University in the wake of Peter Boghossian's Grievance Studies Hoax. Who knows? She might have gotten tenure had she published a paper like his "Human Reactions to Rape Culture and Queer Performativity at Urban Dog Parks in Portland, Oregon"! But keep on, Brandon and Peter!
My studies during my first year as an undergraduate student in 2012 imbued me with an optimistic outlook toward society. As a recently converted Ron Paul Republican attending a suburban community college, I was exposed to John Stuart Mill's argument for the liberty of thought and discussion from his seminal work On Liberty in an introductory course to political philosophy. Mill's argument helped me to picture a world in which problems could be confronted through the open exchange of ideas and dialogue that would allow solutions to be proposed and considered without fear of censorship by a fallible authority that presumes its infallibility.