Covid Vaccine Pushers on Campus: A Law and Economics Explanation, by Matthew Andersson (posted by Mary Grabar, May 25, 2022):
"There is no power relation without the correlative constitution of a field of knowledge, nor any knowledge that does not presuppose and constitute at the same time power relations. A despot may otherwise constrain his slaves with iron chains; but a true politician binds them even more strongly by the chain of their own ideas. On the soft fibers of the brain is founded the unshakable base of the soundest of Empires." Michel Foucault, Discipline and Punish: The Birth of the Prison
"A criminal conspiracy at common law involves an agreement (or understanding expressed or implied) to commit a crime, or to commit a lawful act in an unlawful manner. It will be enough if the acts contemplated are corrupt, dishonest, fraudulent, or immoral." Justice Blair Moody, Jr., People v. Carter
In August of 2020 I wrote an article concerning the leading role played by universities in the Covid pandemic program. At that time, higher education's most observable institutional behavioral change was in its ready, unquestioning acceptance of government and corporate medical concepts, and in their almost immediate auto-coordination as a group, into biosecurity "compounds." This was especially observable during the first wave of enforced behavioral alteration directed at students, while faculty, along with their union, the AAUP, continue to be eagerly compliant. These initial institutional alterations included startling new uses of social engineering language, including "social distancing," "sheltering in place," "isolation," along with a method of what mathematicians call "ant farming," which involves the channeling, herding and ultimately the self-directed conformity of group mass behavior, which is observable in insect colonies.
New Human Mass Behavioral Practices
The introduction and dissemination of testing and face masks marked the beginning of a radically new modification of human mass behavioral practices, while strengthening the attendant psychological splitting of cognition and personality, both at an individual and social level. This split borrows from human psychology and its instinct for dualistic, analogue or "black and white" distinctions. Covid created the safe and unsafe; the trusted and untrusted; and member and non-member tribalism. The ritualization of masking also created an ideological branding and signaling function as group social identity and political affiliation even, became symbolized and reinforced by the mask—a kind of postmodern armband of separation and belonging. It was (and is) combined with carefully orchestrated media saturation, "expert" testimony, and media personalities and political figures who reinforced rapid mass compliance (or in many cases, heightened suspicion and caution).
Posted on April 13, 2022, by Mary Grabar Today is the birthday of Thomas Jefferson, which we should all celebrate. And we should return his statues to their places of honor, as I argue in Real Clear Public Affairs.
"Return Thomas Jefferson Statues to Their Rightful Place"
More to come on the smears of Annette Gordon-Reed!
The author next to the "Apostle of Liberty" at Monticello, one of her travel stops last month.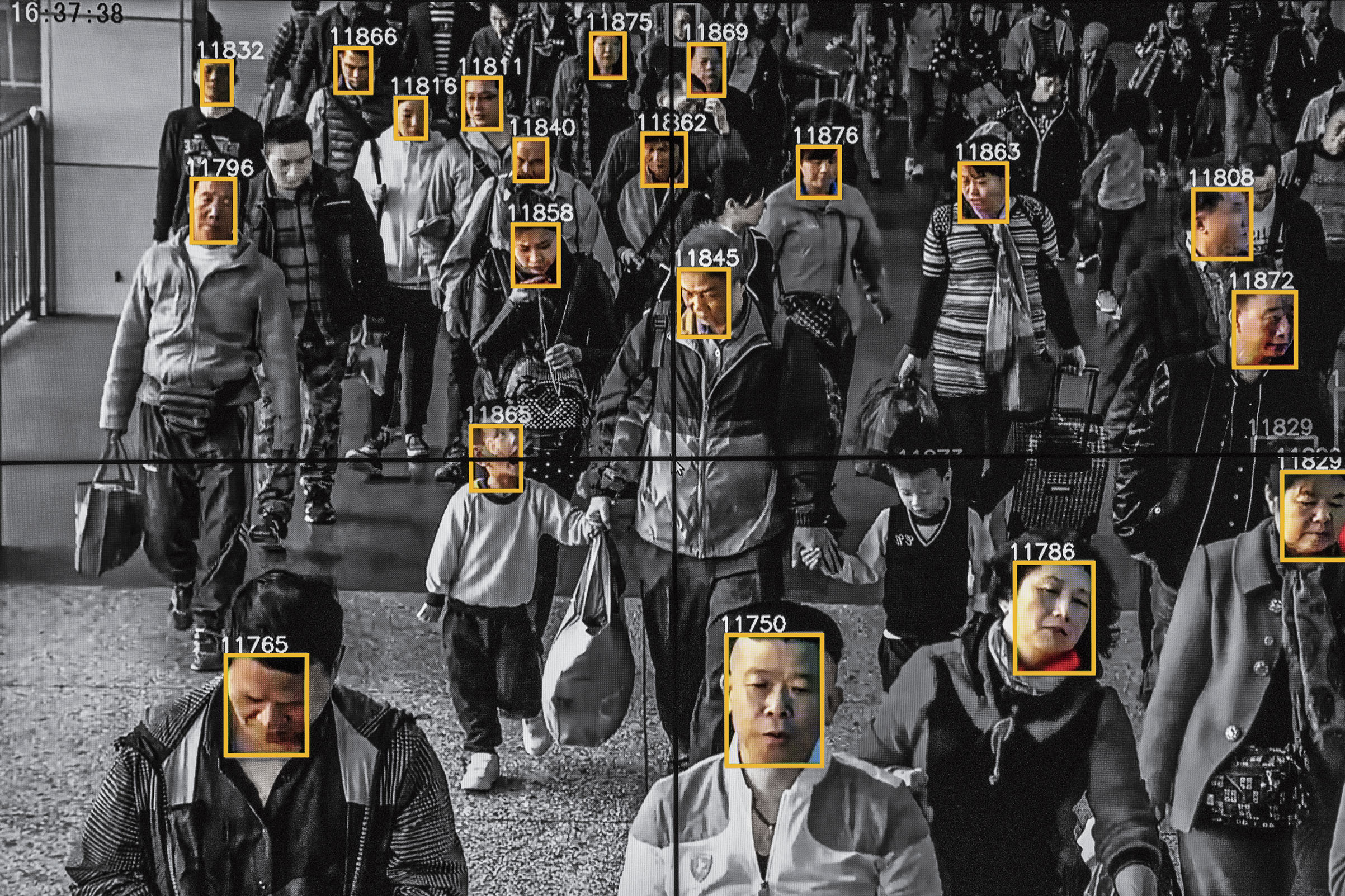 Is the Law Dead? Is the U.S. Constitution Working? Or Has It Been Surrendered? By Matthew Andersson (posted by Mary Grabar November 5, 2021):
"He who possesses a right must, if need be, defend it, even to the utmost of his power. It is therefore in general a sign of weakness if one becomes so impartial that one is not only incapable, but will not even expose oneself to danger in defending one's own right." Thucydides
IN 1970, FORMER STATE DEPARTMENT OFFICIAL AND PREVIOUS DEAN OF YALE LAW, EUGENE ROSTOW, ORGANIZED A CONFERENCE FOR THE ASSOCIATION OF THE BAR OF NEW YORK CITY and the papers presented there, he edited into a book titled, "Is Law Dead?" The issues that preoccupied the conference were the Vietnam War and civil rights. The concepts of conscientious objection or civil disobedience were assumed to operate, potentially, within a still reliable, intact democratic architecture of government and law. Our social and economic waters may have been rough, but the ship of state was sturdy, upright, and ultimately reliable. If law was "dead," then, it wasn't due to our institutions, but to insufficient social will, or public passivity toward its own rights. Fast forward to 2021, and things are very different: our institutions themselves, such as police protection, the comprehensive rights spelled out in the Constitution, or state sovereignty itself, are under assault by a radicalized Left that is operating in our government. But more, the public is being "force-fed" with trade-offs such as mandated vaccination that purportedly presents safety, but asks us to give up constitutional rights in privacy, religious freedoms, association, education, and access to even basic public functions such as travel.
Asserting Our American Christian and Classical Heritage, A Summer of Reading on the Constitution, by Matthew G. Andersson, August 20, 2021 (posted by Mary Grabar)
"Order in the new republic was impossible without law, but law impossible without morality, and morality was impossible without religion. For early American jurists and scholars, in an attitude quite foreign to us now, the common law was of "obligation indispensable" and of "origin divine." Indeed, to one United States Supreme Court Associate Justice, Joseph Story, it was the duty of the American government to promote the Christian religion, to aid in the salvation of American citizens." Stephen Presser, Raoul Berger Professor of Legal History Emeritus, Northwestern University School of Law
"It is impossible for those who believe in the truth of Christianity as a Divine revelation, to doubt that it is the especial duty of government to foster and encourage it among all the citizens and subjects." Joseph Story, Associate Justice, U.S. Supreme Court, Dane Professor of Law, Harvard Law School, A Familiar Exposition of the Constitution of the United States 260 (1840)
Read more: Asserting Our American Christian and Classical Heritage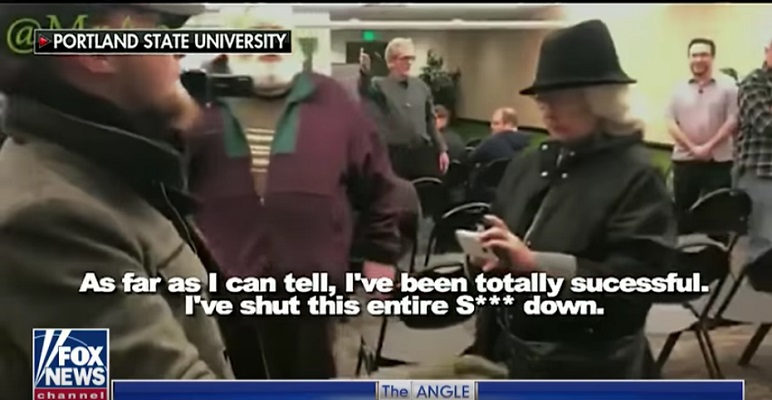 In Defense of American Democracy: Andy Ngo's New Book, Cowbells at Portland State, and Scaring Powell's Bookstore by Brandon Smith, guest contributor, June 15, 2021 (posted by Mary Grabar)
Nineteenth-century political scientist Alexis de Tocqueville declared a free press to be the most indispensable element of a functioning liberal democracy. Without the ability for journalists' thoughts and writings to be freely circulated, individuals in democratic nations may be isolated in their opinions. Yet combinations of private American citizens have attempted to stifle the dissemination of information compiled by certain journalists in order to achieve antidemocratic aims.
In between my separate stints of studying political science in community college and university, I developed a desire to gain a greater understanding of my own country's political system. I already learned to have a healthy fear of tyrannical majorities that tend to arise from pure democracies after studying James Madison's Federalist No. 10, but sought to differentiate such potentially repressive democracy from the character of American democracy as I conceptualized it. In examining Tocqueville's influential work Democracy in America, I realized America's early European settlers idealized political equality as many Americans do in the current age. However, it would take the recognition of certain liberties of its citizens for America to establish a system of political equality lest the freedom of minorities be trammeled by an overzealous majority. Tocqueville stressed the usefulness of a free press to act as a defense of oppressed members of a community through their ability to appeal to a national, or perhaps global, audience.