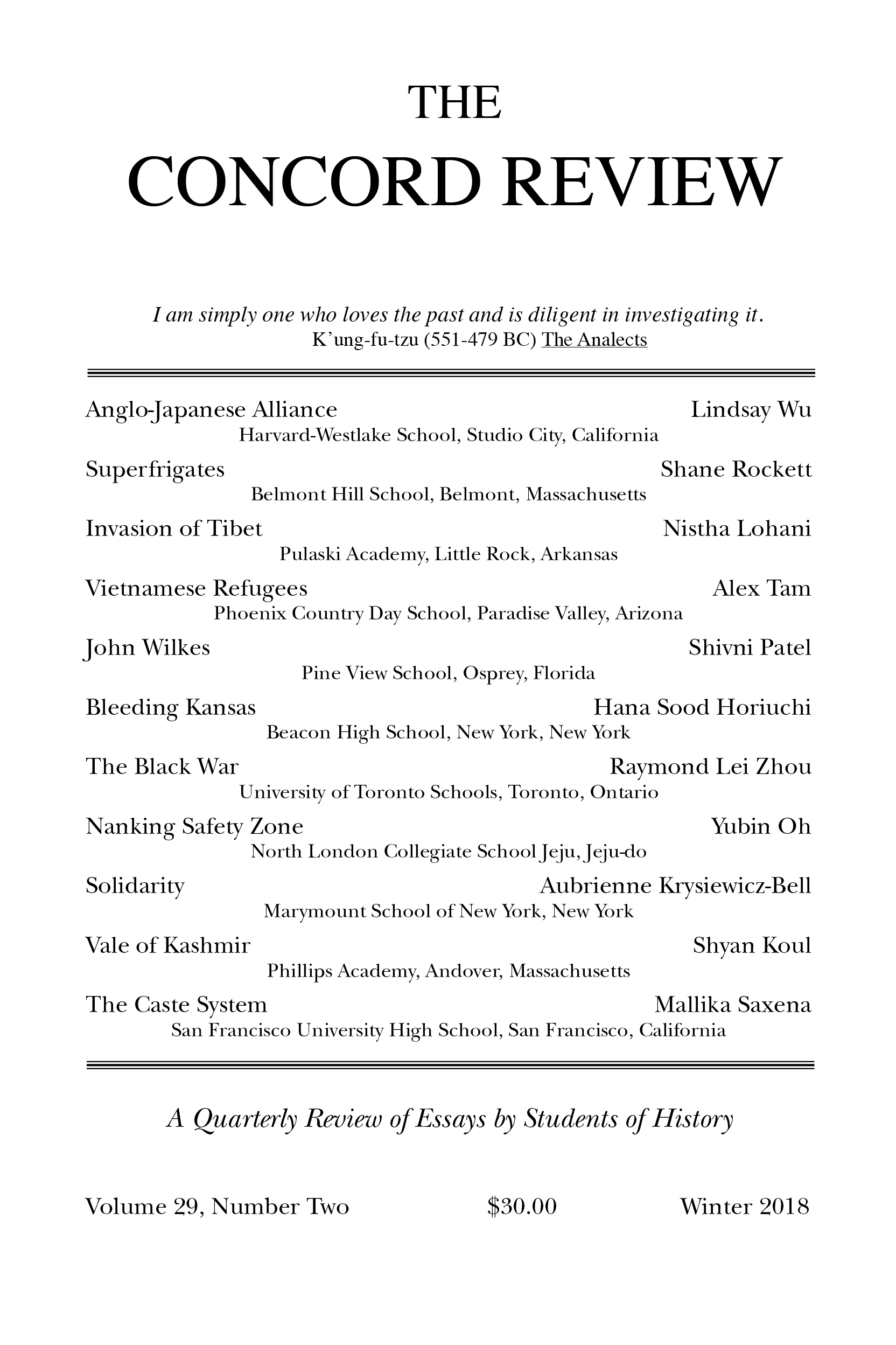 By Mary Grabar, posted on January 16, 2019: Long-time friend of the Dissident Prof, Will Fitzhugh, is passing the baton of editorship of The Concord Review, his internationally recognized quarterly journal of academic research papers in history by high school students, to Charles Emerson Riggs, a scholar of American intellectual history at Rutgers University. Mr. Riggs will be defending his Ph.D. dissertation about "the confluence of religion, existentialism, and psychoanalysis in mid-twentieth-century American thought, with a focus on the German-born theologian and philosopher Paul Tillich," this spring. Like Mr. Fitzhugh, Mr. Riggs graduated from Harvard College with honors. Although he was born in 1987, the same year Fitzhugh began The Concord Review, Riggs has worked as an editor, researcher, historian, and educator for a decade. This past summer, he began serving as as dean of The Concord Review's summer programs in San Francisco, Boston, and Seoul.
Will Fitzhugh will continue as CEO at The Concord Review, after having published 1,307 student academic research papers in History from more than 40 countries.
Last month, Fitzhugh was the topic of the provocatively titled article, "We Can At Least Encourage the Crazy Ones," by Rick Hess at Forbes. Hess writes, "Fitzhugh's notion seems especially well-suited as we enter 2019, a time when concern about the degree to which testing mania has fueled a lowest-common-denominator mindset, and when talk of 'personalized learning' is inescapable." As he points out, though, this is the good kind of personalized learning:
Allowing passionate learners to pursue a historical topic that enthralls them and then have them pen an extended, extensively researched, clearly written essay on that topic is the best kind of personalization.
Indeed it is. One student, after publishing her research paper on treatment of injured Civil War soldiers went on to study biomechanical engineering at Stanford University, and is now in the medical field. It's a success story Fitzhugh tells in his interview at the Pioneer Institute.
Read more about about self-described "high school history nerd" Charles Riggs and his plans for the journal in his interview at The Concord Review. Information about the journal and programs can be found at the website here. Encourage students in your classes or home school to apply! These are great opportunities.