By Zachary P. Wilson, Class of 2020, Grove City College; Posted September 23, 2019:
America is evil. The United States has been founded on genocide, slavery, oppression, and imperialism. President Ronald Reagan stated that the Soviet Union was the Evil Empire and now that it has collapsed, the new Evil Empire is the United States of America. These are the words of "historians" at schools and universities around the United States today; they make these claims from what history tells us. This is the reason I became a historian.
This revelation came to me while talking with a friend in junior high, and somehow the conversation of Native Americans and their role in American society came up (like what normal thirteen-year-old boys talk about in their spare time). I was surprised when he told me that America obtained our land by committing mass murder against the Indians, more specifically selling them smallpox-infected blankets in order to weaken them. I immediately thought to myself, "I don't remember hearing that in my history classes," but something also told me that this just did not sound right. I had to learn the truth. It was shortly after this event that I came across one of the figures I will never forget: Howard Zinn.
Read more: A College Student's Take on Howard Zinn's America-Is-Evil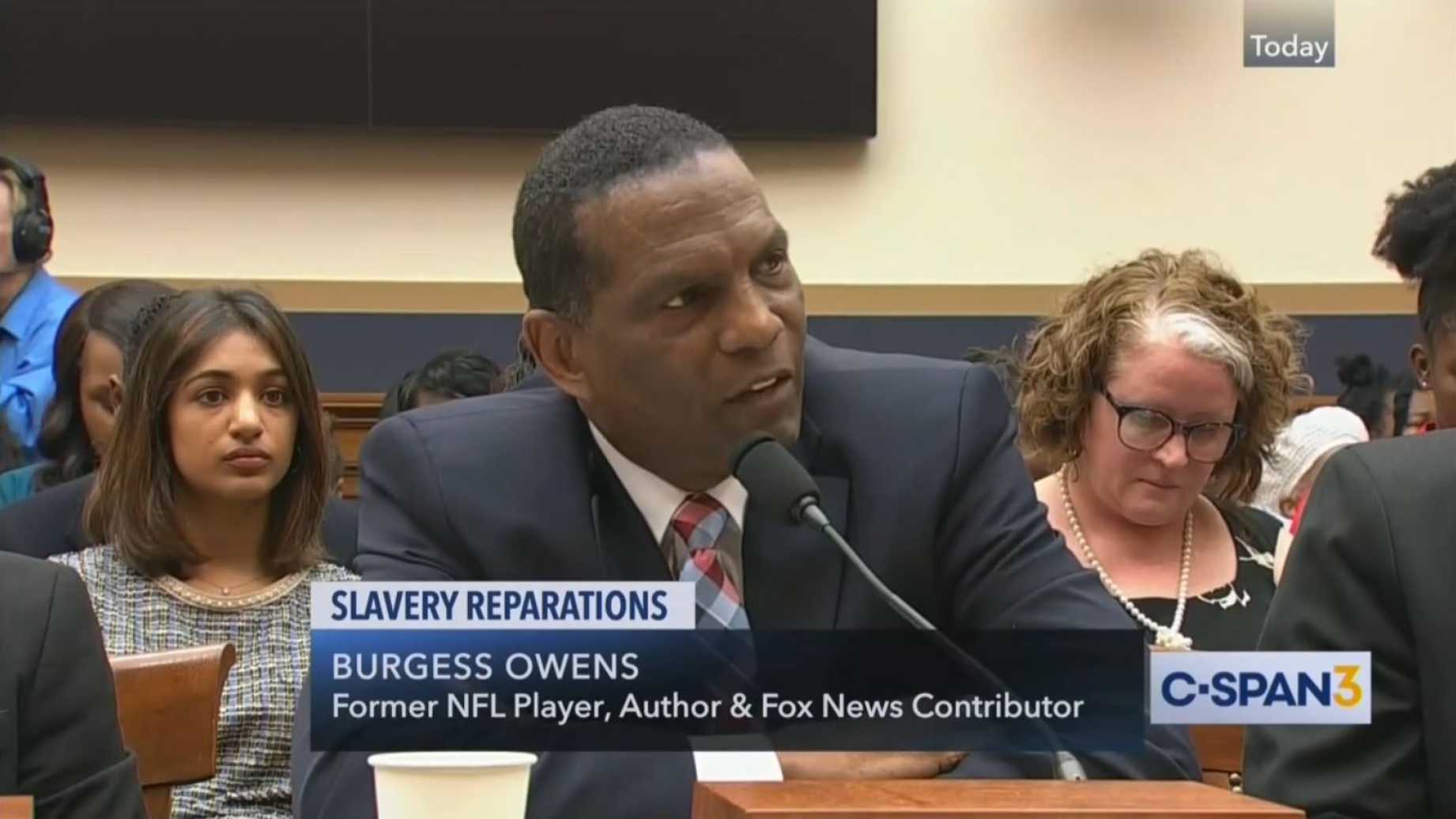 Posted by Mary Grabar, June 21, 2019: Alas, not one of the Democrats (or Republicans) at the House Judiciary Subcommittee on the Constitution, Civil Rights, and Civil Liberties Hearing on Slavery Reparations on June 19 seems to have read my article at FrontpageMagazine, "Reparations Madness." Had they done so, they would have learned that it was the Democratic Party of the FDR administration that instituted the New Deal programs that imposed federal segregation in government-made and financed housing (public housing, the FHA), and discriminated against African Americans in New Deal programs in farming, public works, construction, and Social Security. It was quite a contentious hearing, captured on C-SPAN, with statistics about "disparities" thrown around with great fervor, but no context, historical or otherwise. Nor was a mention made of the black owners of black slaves (in a surprisingly large number, as I pointed out). Instead, Democratic legislators and professors railed on about the "legacy" of slavery to Jim Crow to discriminatory New Deal policies to today.
The Arts and Zinn, posted May 16, 2019, by Mary Grabar:
First a belated Happy May Day to all Workers leading students on marches and riots, and those like high school Teacher of the Year finalist James Hensley, inspired by Howard Zinn. The Dissident Prof hopes you had time to recreate before the hard labor of handing out grades and bringing donkeys to exam-stressed students to take in a "critically acclaimed" production of Howard Zinn's play, Marx in Soho, at the NextStop theater in the Washington, D.C. area, usually performed around the high holiday. Or if not at the Edinburgh Fringe in August.
The people's historian has also influenced rock bands, rap "artists," and classical musicians. "Homage" will be paid to him by Kronos Quartet at their festival later this month.
Even country music artists have been inspired by Zinn, as evidenced by an interview with Phoebe Hunt, of Phoebe Hunt and the Wanderers, called by Rolling Stone "one of the '10 country artists you need to know in 2017.'" She is someone the Dissident Prof herself would pay money to hear because she likes Americana, folk music, fiddles, mandolins, and all that. Here's Phoebe doing a pretty song, "Take Me Home."
Another one she wrote, "Marching On," described by Vicki Dean in the Sarasota Herald-Tribune as "powerful," was inspired "by the plight of Native Americans during the 2016 Standing Rock protests in the Dakotas." The protests led Hunt to read A People's History of the United States.
"I would cry myself to sleep a lot because it was just so sad, all the injustices," Hunt said. "Then one morning I woke up and I wrote all the lyrics to 'Marching On.'"
Posted April 12, 2019, by Mary Grabar: Read about the Dissident Prof's latest publication in a book on a familiar topic,Diversity, Conformity and Conscience in Contemporary America, and upcoming books on George Schuyler and Howard Zinn, at the Alexander Hamilton Institute for the Study of Western Civiiization website. The one on Howard Zinn, Fake History: How Howard Zinn's Lies Turned a Generation Against America, published by Regnery, is available for preorder at Amazon, Barnes & Noble, and Books-a-Million
Posted March 2, 2019, by Mary Grabar: "Connecting People with Different Viewpoints" Yes, that is a real headline at the Hamilton College website.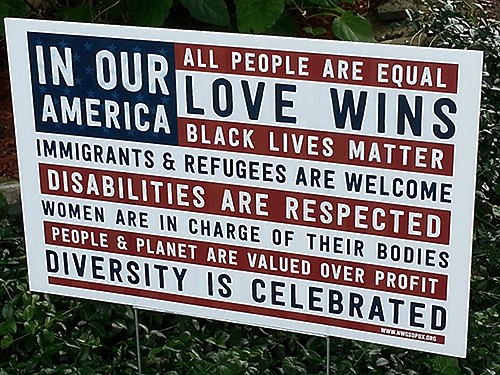 Hamilton College is teaming up with "public radio's StoryCorps on a new initiative, One Small Step, to solicit community members in the Mohawk Valley and Hamilton students who hold opposing views to participate in a one-hour, facilitated, recorded conversation to get to know each other a bit as people." This is to "focus on their common humanity, not their political differences."
Hamilton College is presumably very good at this because they have a track record in fostering such "conversations"—the much touted "Common Ground" series, wherein respectful dialogue between people of different political viewpoints was put on display for students and community members.
Dissident Prof went to the first one, a debate between Democratic strategist David Axelrod and Republican strategist Karl Rove. It was a saccharinely sweet Kumbaya encounter as the two joined hands in politely bashing the President of the United States.