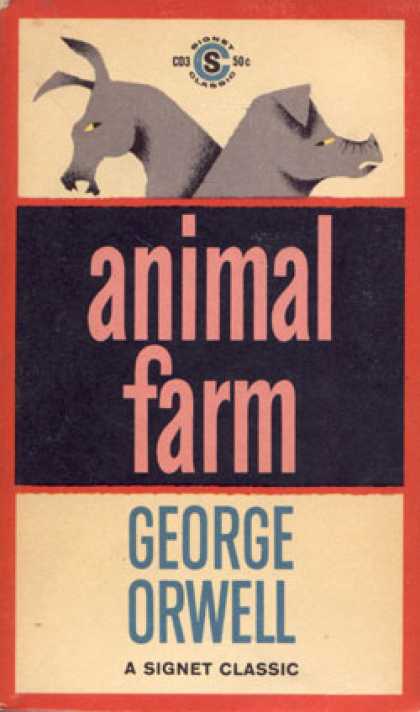 By Mary Grabar, Posted January 15, 2013: Ask any college freshman what he knows about communism and he will likely engage in a word association game.
"The red scare, McCarthyism," he will blurt out, displaying lessons well-learned from his high school textbooks and teachers.
One way to go beyond the idea of communism as evidence of paranoia, though, is to recall George Orwell's Animal Farm. "All animals are equal, but some animals are more equal than others" will be the phrase students recall. Students—who increasingly are disinclined to read novels—seem to have a fond place for this one. Students seem to get that "from each according to his ability, to each according to his needs" never works out in reality.
This novel shows how literature can sometimes demonstrate historical realities better than history books, and certainly better than the history textbooks (or social studies books), which today are scrubbed of point of view, moral stands, style, or any conclusion that would be objectionable to anyone, anywhere, at anytime (except for those of European ancestry and not LGBT).
Posted October 3, 2014, by Mary Grabar: What happens when a school board decides not to implement the new AP U.S. History standards wholesale and insist that such courses not present a distorted anti-American version of history? Common Core is creeping into college, taking over the rightful role of professors, as I report at the Selous Foundation, in my article, "Common Core: K-16 Education." It's also creeping in via the AP exams that give students college credit. The College Board, which directs the AP coursework and exams, under the direction of its president David Coleman, "architect" of Common Core, is now using its muscle to usurp local boards of education. The most recent example comes from the Denver area, in Jefferson County.
Several days ago, the teachers union, objecting to the school board's decision to review the standards, manipulated high school students into staging a multi-day walkout. While most newspapers simply reported that students objected to "censorship" or a biased "conservative" version of American history, Michelle Malkin reported the real story of teachers using the controversy to recruit students to protest for their own aims, keeping the leftist history standards and doing away with teacher evaluations.
Read more: Common Core Architect David Coleman's Imperial College Board