See the video here: No Wonder They Read Vampire Novels, by Mary Grabar, Posted November 20, 2012. Common Core proponents and their backers like Bill Gates keep reassuring us that the increased emphasis on "informational texts" will motivate students and improve their reading skills. In the interest of academic "rigor," therefore, the new Department of Education diktats prescribe the replacement of a good chunk of literary reading with informational texts. In high school that means devoting 70 percent of the time to "informational texts."
Students will like this, we are assured. But since it appears that this is not naturally the case, even among those who devour Harry Potter and Little House on the Prairie books on their own, the educrats find themselves producing inspirational films through the Teaching Channel, which received seed money from the Bill Gates Foundation and the William and Flora Hewlett Foundation.
Posted May 15, 2013, by Mary Grabar: Georgia Senator Fran Millar is hitting the Georgia blogs--Get Schooled and Peach Pundit--promoting Common Core. No surprise. Sounds like boilerplate sales rhetoric with references to a global marketplace, workforce preparation, standards.
Well-connected vendors are standing by to profit from the new curricula, tests, hardware, and software that Georgia taxpayers will have to pay to be "Common Core compliant."
Will Senator Millar read today's Townhall column, "Bill Ayers: Bringing Down America, Destroying Education?" Doubtful.
We the People Fighting Common Core! By Mary Grabar, Posted February 16, 2013: Jane Robbins, Senior Fellow at the American Principles Projects (and board member of Dissident Prof Education Project), reports from the Georgia Gold Dome that Senator William Ligon introduced the Common Core-withdrawal bill, S.B. 167, on February 14 (nice Valentine to Georgia children!): "Five other senators -- Barry Loudermilk, John Albers, Chuck Hufstetler, Hunter Hill, and Tommie Williams -- signed on as well. We now have about 3 weeks to get this through the Senate so it can be sent to the House." She asks that people call the Senate Education Committee and the Governor (phone numbers below).
The truth is spreading. The Washington Examiner interviews Jane and reports how "Private funding influnced public education policy." Most of it came from the Gates Foundation.
Here's a great article from Heartland Magazine that describes what happened in Georgia this week. Senator Ligon noted that few legislators knew anything about Common Core, which would basically take away local and state control over education: "Such a huge tremendous policy shift was not vetted by the legislature, not vetted by the people in the state."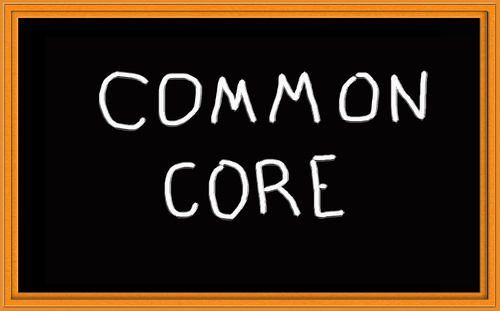 Posted September 19, 2014, by Mary Grabar: College professors, for the most part, have been unconcerned about Common Core and other ways the federal government is beginning to interfere with their ability to determine academic standards and teach their subject matter. But this summer sessions were held across the country to train faculty in adjusting their teaching to the Common Core State Standards. So, we don't have "college and career ready" standards, but "Common Core ready college standards"! Read about it in my article, "Common Core is coming to your college (yes, college)," at the Pope Center today. This is one of the ways the federal government is exercising its control over education from pre-pre K to college.
Posted January 17, 2014, by Mary Grabar:
More than 120 people drove through heavy rain to hear the panel discussion "Confronting the Common Core" in Gainesville, Georgia, on January 13. The event was sponsored by Concerned Women for America and American Principles in Action, and featured Jane Robbins, Senior Fellow at the American Principles Project; Dr. Terrence O. Moore, History Professor, Hillsdale College; and William Ligon, Georgia State Senator, Third District.
Jane Robbins: "The progressive's dream is to know everything about every child so they can determine his future."
Common Core is "outcome-based education, round two." Outcome-based education was the fad of evaluating students based on their attitudes and dispositions rather than knowledge.