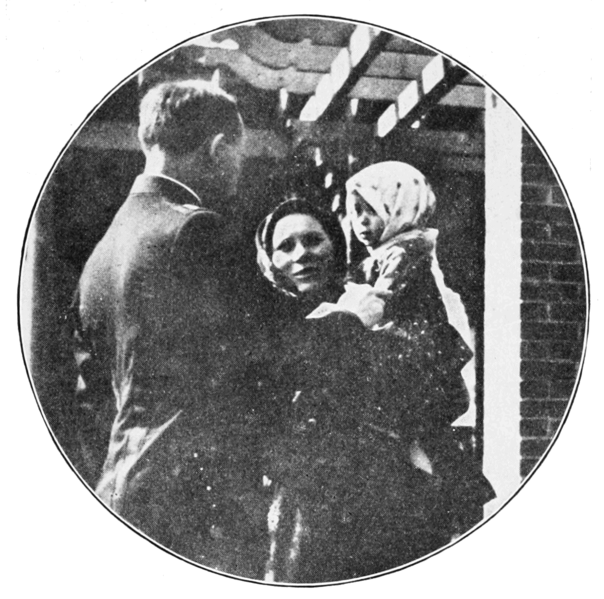 By Rudy Flis, Posted December 24, 2012, and reprinted from Slovenian American Times There are lessons to remember from immigrants and children of immigrants from an earlier time. For Rudy Flis, 2013 marks a significant year.
2013: One Hundred Years
Next year, 2013 will be one hundred years since my mom and dad came to this country from Austria Hungary. They came in "HOPE" of living a life in happiness and freedom.
Less than forty years later, a new wave of immigrants came to this country from Slovenia; again, they came in "HOPE" of living a life in happiness and freedom from Communism. In the booklet "Anton Martin Slomšek" written by our own Professor Edward Gobetz, Ph. D., himself a refugee from Communism, on page 26 it states that Blessed Anton Martin Slomšek warned his beloved Slovenian people of the danger of Marx's atheistic Communist Manifesto of 1848.
By Mary Grabar, Posted August 20, 2012 Thanks to Tina Trent at TinaTrent.com, whose ear is low to the ground for references to the Black Panthers, for reminding Dissident Prof of what a travesty campaign coverage, especially in the New York Times, can be. Recently announced Vice Presidential pick Paul Ryan is being called a radical by the left for his fiscal policies. But no one would expect that anyone would imply that the Roman Catholic family man would be a Black Panther. Yet, that is what three New York Times bloggers did on the day after the announcement was made. "Paul Ryan, Black Panther?" read the headline to the post of August 12, 2012.
Posted December 16, 2016, by Mary Grabar: President-Elect Donald Trump's nomination of Betsy DeVos as Secretary of Education has been met with mixed emotions. Of course, the wealthy funder in Michigan education circles stated her opposition to Common Core shortly after the announcement, but activists are wary of her previous financial support of pro-Common Core organizations. Teachers unions hate her because of her advocacy of "school choice."
Many believe that being for school choice in the form of vouchers or charters is all that is needed for reform. But it will take a lot to undo the damage that the Obama administration (with the help of many Republican governors and congressmen) has done in education.
Posted February 10, 2017, by Mary Grabar: Read Booker T. Washington's autobiography, Up from Slavery, alongside Benjamin Franklin's autobiography. Both are written by important Americans and exemplify the can-do spirit, with entertaining and helpful lessons along the way. Booker T. Washington was born into slavery in 1856 and went on to found Tuskegee Institute and become an advisor to presidents and an internationally known advocate for black progress. Observing how slavery had instilled economic, spiritual, and intellectual dependence, he put his efforts into making freed slaves a viable part of the American economic system.